Now that Americans embrace safer activities outdoors, there has been a boom in pool construction. It grew to be a nine-billion-dollar industry in 2021, and it is expected to increase even more, by 4%, in the next five years. The numbers suggest that getting a pool built is one of the homeowners' most significant home renovations for this year and the next.
But Weber Pools, having been in the industry for pool maintenance and pool construction in Dallas for many years, often warn clients that this high demand in the market could lead to risks. A fraudulent builder may never deliver anything, just taking advantage of the glut in market demand.
Due to a shortage of building supplies from the demand, unvetted contractors may also cut corners or deliver sub-par results. And inexperienced pool owners may not know the difference. Poor pool constructions could lead to many issues, but the most pressing concern is that a badly constructed pool could endanger the people swimming in it.
By being aware of what to look out for, homeowners can protect themselves legally and financially.
Signs of a Suspicious Contractor
The contractor's only advantage is the price
Look through the list of your new contractor's services, reviews, and customer reports to determine what their biggest draw is. If their only benefit is their price, which is much lower than most other contractors around your area, then it's likely that something is too good to be true.
They're doing something that allows them to price that low and yet have no other standout benefits compared to the rest of the contractors in your local area. They may be compromising on building materials, quality, or staffing.
Consider their payment options
If they pressure you to give money immediately before they could do any work, it's another red flag. Reputable builders will ask for a percentage of the down payment, but never the full price. They would also have multiple payment options, not just cash.
They're rushing you
Contractors that rush you to sign a contract may be trying to catch you unawares. Before signing anything, make sure to read every line and fine print in the contract, or have a legal representative look it over. The chances are that they want you to overlook something for later.
The market demand and the approach of spring and summer have caused many pool contractors to become booked solid, with lots of work to do. But reputable contractors will never rush you.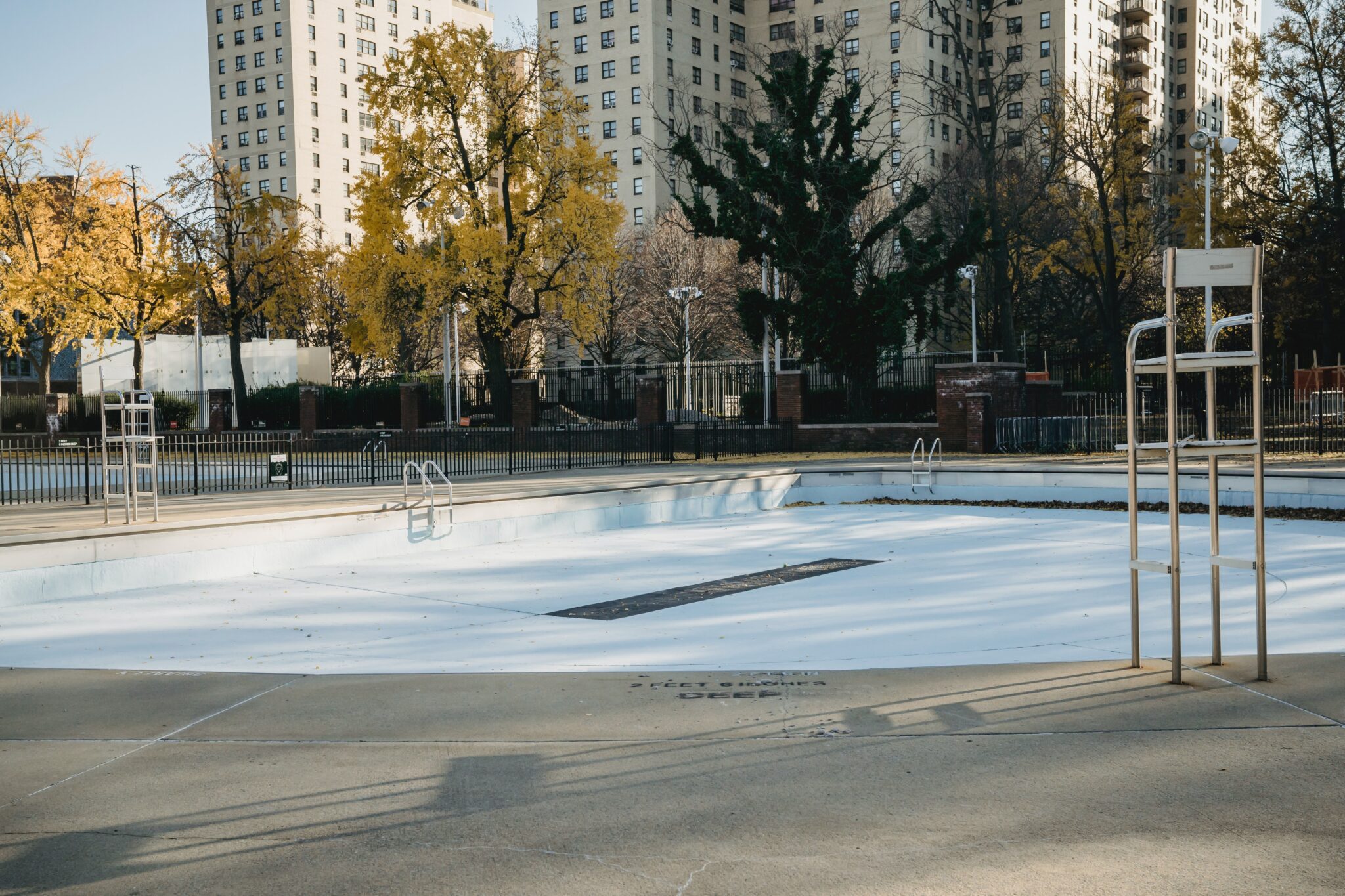 Signs of Bad Pool Construction
The water is cloudy, even after treatment
Once the pool has been filled with treated water, but the water remains cloudy or murky, it could indicate pool damage. Damaged foundations or lack of sealant in some areas could result in sediment and other foreign particles seeping into the water, preventing the chemical treatment from doing its job correctly.
Cracking walls
Carefully inspect the walls and tiles of the pool. When newly built, there should be no cracks or signs of cracking. The damages can compromise the integrity of the pool, causing contamination from the soil or causing water to seep into the earth surrounding the pool.
Eventually, the water seeping into the soil starts to weaken and erodes the surroundings, damaging the pool and your property.
Water is too cold
If your pool was designed to get warmed by a heater, but never gets warm or is always too cold, something has gone wrong in installing the heating element. There may be inadequate water flow or something is blocking the flow of air in the heater. It could also be caused by not having the right type of heater for the pool's size.
The underwater lights don't switch on
If the pool is meant to have underwater lighting and doesn't switch on, it's another issue. Builders may have improperly installed the wiring or damaged the system during construction.
A homeowner must check every equipment-related aspect of the pool once construction has been completed. If done correctly, these things are designed to last for a long time.
Trust Vetted Professional Contractors
If a price is too good to be true, it likely is. Don't forget to carefully assess and review a contractor before signing a job order for pool construction. Seek out established professionals who have been in the business for many years, with good reviews from clients, and offers various services, including after-sales support.
Weber Pools has worked in the pool maintenance and construction industry for many years and is a trusted name for recreational swimming needs throughout Dallas and the Fort Worth area. Contact us today so one of our specialists can give you a comprehensive appraisal on the best type of pool design or type for your property.