What separates one pool from another comes down to the appeal, design, and styling of the area. And this is where you can get quite creative. 
Want to make the most out of your swimming pool experience and give it the makeover it deserves? Read on to discover 5 stylish pool upgrade ideas that can satisfy all homeowners' tastes.
Wood Floors Make a Difference
Wood is one of the most stunning materials to lay around your pool. But since wood is vulnerable to moisture, many homeowners instinctively dismiss the idea of installing a wooden pool deck. Still, when your wooden floors are properly treated, you don't have to worry about moisture-related issues like mold and cracks. To protect yourself even further, choose a strong wood like teak, cedar, ipe, and redwood.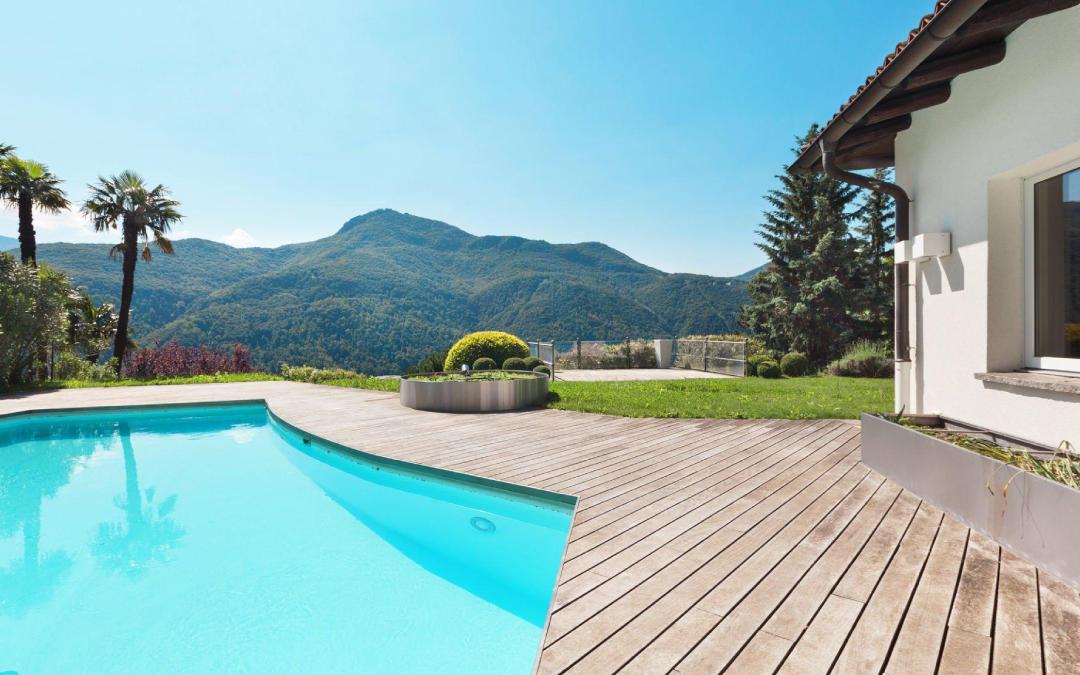 Pool Cabana
If you want to feel like pool royalty, we suggest adding a cabana next to your pool. Whether you are into the boho aesthetic or prefer a classier look, a cabana will add just the right amount of pizzazz. You can even opt for a temporary cabana that you can set up or remove whenever you please. Fixed cabanas are also a great choice to consider.
Poolside Greenery
Flowers, plants, and bushes can take your pool's look to the next level. You can place a grass border, plant flowers next to your pool, or even a big palm tree for a natural shade. If you place them properly, poolside plants can transform any backyard into a private oasis. The best plants for decorating your poolside are Aloe Vera, weeping Dalea, octopus agave, and palm trees. If you like this idea, keep in mind that poolside plants might increase the need for pool maintenance.
Experiment with Tiles
When you already have a pool, turning it into an art piece can be a wonderful idea – and tiles are a great option. Tiles can help you achieve your dream pool look, whether you are into an oriental aesthetic, mid-century modernism, or party-inspired patterns. You can even choose ceramic, glass, or porcelain tiles to create a mosaic out of the pool floor. To make the most out of decorative pool tiles, combine them with exciting features like a pool bar, hot tubs, and built-in seating.
Accessorize the Right Way
The key to a stylish pool lies in its accessories. And by accessories, we don't mean string lights and cozy armchairs. Instead, we refer to unique interesting pieces like pool islands, water features, slides, diving boards, and even pool bars. The best thing about accessorizing your pool is that the options are limitless. With the right pool company, you can create the pool of your dreams – be it an infinity pool or one with a built-in hot tub.
Professional Residential Pool Repair Services in Dallas 
Upgrade and beautify your pool with Weber Pools and find everything you need in a single provider. 
Weber Pools is an experienced and versatile pool company and we provide a variety of pool services – cleaning, repairing, and remodeling. 
To learn more about our services, explore our website and offers, or give our experts a call!