When we think of hot tubs, we think of relaxation and hydrotherapy for our sore muscles and joints. The benefits of owning a hot tub are many, with relief from stress and anxiety being among them. 
However, choosing the right hot tub for you may be overwhelming. Some of the questions that may occupy your minds are the location of the tub, the space, seating, material, equipment, features, and more. Weber Pools, a residential pool and tub repair company in Dallas has the answers to these questions. 
Hot Tub Location
Before going out to purchase a hot tub, you need to decide on the perfect spot for it. Patios, decks, and porches are the most common outdoor areas to place a hot tub. Try to imagine the space with a hot tub installed. 
Make sure to measure the area to understand how it will fit. Use a rope to outline the size of the desired hot tub. When measuring, consider the stairs, cover the lifter, and leave room for accessing the equipment. 
Seating
Before deciding on the seating, you must determine if you'll be using the hot tub alone or inviting guests to enjoy it together. If the space allows it, go for a larger tub with more seats, so you don't have to take turns.
There is also the choice of lounge seats that allow more jets for a full-body massage. The reclined seats allow full submerging in the water while laying back and relaxing. 
Material
The most popular hot tub shell material is acrylic, which is durable and versatile. Other options include wood, roto-cast polymer, and vinyl. The choice of material is important because it is a decisive factor for how the tub will look, the insulation, cost, and strength.
Jets and Pumps 
The right equipment will offer the best spa experience. The best massage is offered by vigorous jets that mix air and water. Don't go for costly and difficult-to-replace massage packs; add energy-wasting motors to regulate the pressure when using too many jets. 
More pumps will not increase the experience, but it will increase the bills. Choose a good jet-to-horsepower ratio to achieve the ideal jet strength.
Filtration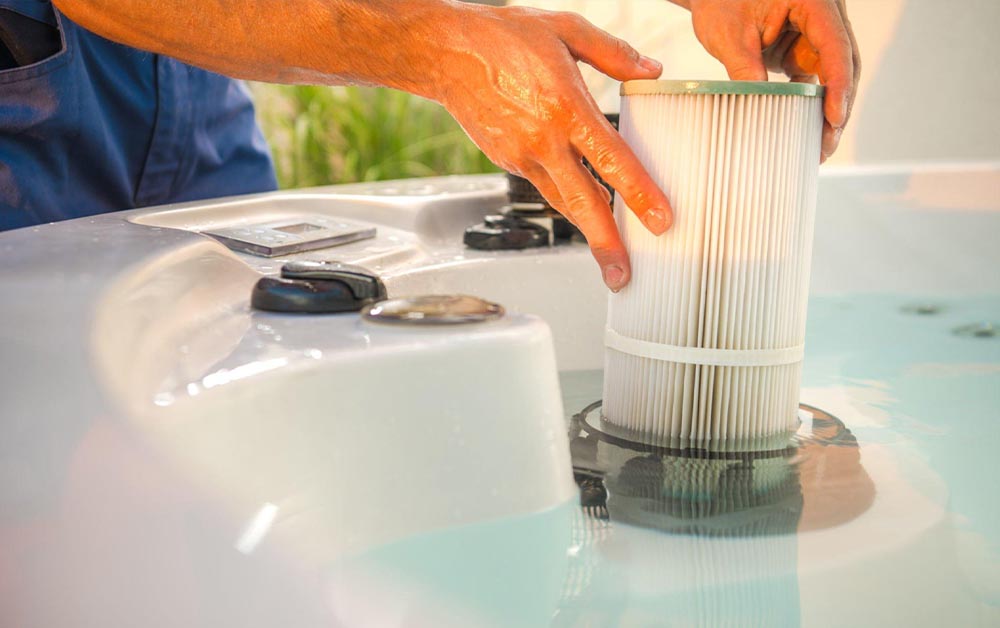 Keeping the water clean is important, so pay attention to filters. Care well for the filters by keeping them clean and maintaining them. To prevent bacteria and other contaminants from growing in the water, it is best to replace the filters yearly. Depending on the tub size and the number of pumps, you may need from one to up to five filters. Some of these filters are special and more expensive, adding to the long-term cost. 
Other Items and Features
Covers are necessary when you own a hot tub because these protect your tub from dirt and unwanted visitors and conserve energy. There are also options for your hot tub's audio, color lighting system, and water features. You don't need them, but they might be a personal preference. 
If you are a champagne fan, you will love the blower. It creates champagne-like bubbles by using ports in the spa to push air into the water. 
Residential Pool Repair Dallas:
Maintaining a Clean and Functional Hot Tub
Just like swimming pools, hot tubs need the attention and care of a professional like Weber Pools. We make sure that your hot tub is clean and functional, and handling possible repairs is our job. Contact us to make an appointment, install your portable hot tub, or assist you in any other way.