Many homeowners want to install a pool, but the high costs often turn them away. On average, a residential inground pool costs around $35,000. However, the total cost may increase depending on the material used for the construction.
Continue reading below to learn how to install an inground residential pool without busting your budget.
What Is the Cheapest Inground Pool?
In general, residential pool prices mainly depend on the material used, so it's safe to say that vinyl liner pools are the most cost-effective inground swimming pools that money-conscious homeowners seek. But they don't always come cheap. 
Compared to concrete or fiberglass pools, vinyl liner pools are cheaper. Sometimes, a vinyl liner pool can cost as much as a fiberglass one, depending on the features, add-ons, and pool size. 
How Much Can I Expect to Pay for a Vinyl Liner Pool?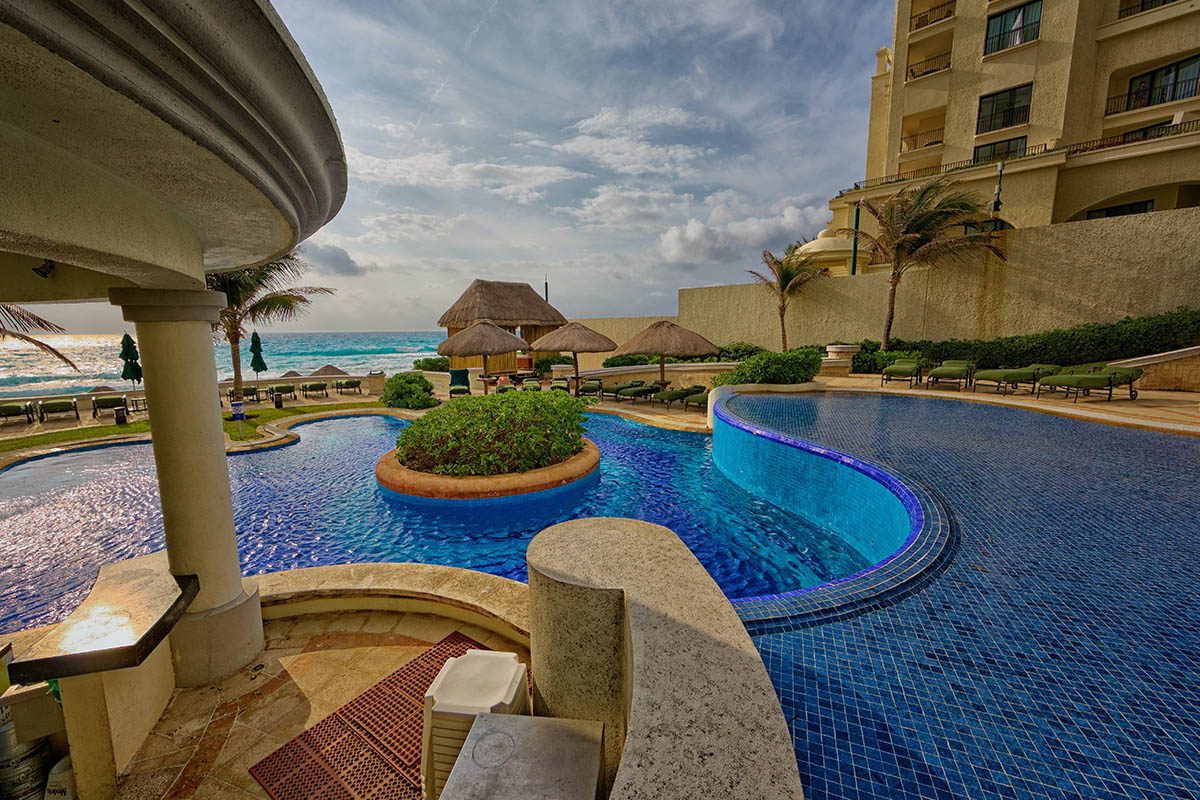 The price of vinyl liner pools depends on the size of the pool you want to install. On average, the starting prices revolve around $25,000. However, you can pay even less if you roll up your sleeves and turn the project into a DIY pool, but it's easier said than done.
Don't be surprised to see vinyl liner pool prices as high as $65,000 — as we said, it all depends on the pool size, the accessories, and the features you wish to install.
To make the pricing concept more understandable, here's a comparison of the prices for a vinyl liner pool, a fiberglass pool, and a concrete pool. 
| | |
| --- | --- |
|    Type of Pool     |     Average (Starting) Price    |
|    Vinyl liner |    $35,000 |
|    Fiberglass  |    $40,000 |
|    Concrete  |    $50,000 |
Will a Smaller Swimming Pool Cost Less?
This is an excellent question that correlates to what we mentioned earlier — that swimming pool prices depend on the size in question. From there on, it's only logical that larger swimming pools cost more (the costlier the material, the more expensive the pool installation). So, if your main concern is your budget, the best move is to go for a smaller swimming pool. 
With the right design, a smaller swimming pool can look fantastic and function perfectly. Moreover, smaller pools require less maintenance and fewer repairs, so you won't only be saving money on the installation but on maintenance, too.
Weber Pools: Your Certified Pool Specialist in Dallas
Whether you need weekly pool maintenance or want a UV water treatment, you've come to the right place. Moreover, if you're an eco-conscious person like we are, you'll love our PuriPool process for recycling water and other service options that'll save you time and money.
Find us on social media or get in touch with us today; we'd love to discuss your project!