Currently, there are more than 10 million pools across the United States. However, pool cleaning has been causing headaches to homeowners since day one. That's why homeowners try to find ways to clean their pools and prepare them for another adventure.
For that, there are plenty of pool cleaning services and types – the market itself managed to rise to $24.7 billion in 2022, proving just how useful these are. However, before you turn to any residential pool cleaning services in Dallas, you should know what type of services they offer and what you can get.
Keep reading as we give you the different kinds of pool cleaning services and systems pool clearing companies use.
Types of Pool Cleaning Systems
Across the United States, there are numerous pool cleaning companies, each offering a set of services to prepare your pool for another day. But not all types of services are the same. Following are some of the five most popular pool cleaning systems that the companies across Dallas are using:
Manual Brushing: Pool cleaning services usually do manual brushing for smaller residential pools. This is the most basic type of pool cleaning; companies do it if you already have an in-built filtration system.
Hand-held Pool Vacuums: It works very similarly to a home vacuum cleaner; the only difference is that the hand-held pool vacuums clean the pool floor.
Automatic Suction Vacuums: The name tells it all –  automatic suction vacuums automatically move the vacuum head throughout the pool using the activity of your pool's circulation pump.
Pool Pressure Vacuums: It uses the power of your pool's filtration pump and has an in-built filter bag.
Robotic Pool Cleaner: Robotic pool cleaner is currently the most popular cleaning system because it works independently, has their own power source, and it's energy efficient.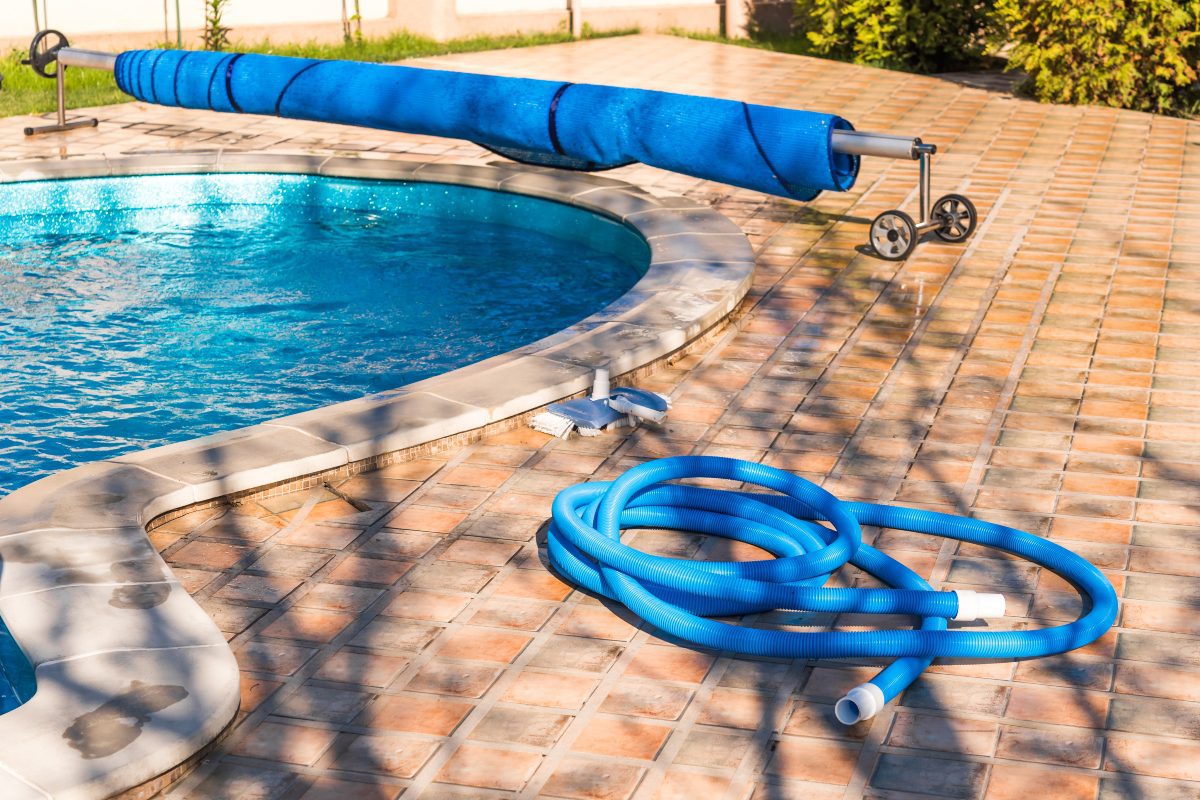 Types of Cleaning Services
People's tastes differ from one another, and so do their pools. Your pool can be above-ground, linear-style, or concrete. It can be a heated or saltwater pool.
Nonetheless, a good pool cleaning service will provide you with a fully-fledged package that applies to any type of residential pool. Here are some of the residential pool cleaning services you can get:
All-out cleaning
Stain removals
Floor cleaning services
Clearing plumbing blockages
UV water treatments
Repairing the water circulation systems
Depending on the cleaning issue and the pool type, you can order any service or combine them into a single package. Sometimes it is essential to combine them for thorough cleaning and guarantee the health and safety of you and your loved ones.
For example, you may need to remove some minor stains from your pool along with a UV water treatment to get rid of the microbiological contaminants that may cause a particular illness.
Weber Pools: A Benchmark for Pool Cleaning Services in Dallas
Keeping your pool clean is very important if you want to keep using it for years to come. Doing a cleanup on your own is always advised, but you should call a good cleaning service at least once a year.
This is where we at Weber Pools can help! Our residential pool cleaning services in Dallas can provide you with all-out cleaning packages, UV treatments, plumbage repairs, installation of filtering systems, and much more.
Contact us, lay back, and see how your pool starts shining like a new one!