Whether you rely on professional residential pool services in Dallas or do maintenance work on your own, keeping your swimming pool in pristine condition is important. 
One such aspect of swimming pools, which requires a keen eye for detail, is water loss. Extreme weather conditions and faulty pool equipment are the most common culprits behind pool water loss. 
Luckily, you can do a simple bucket test to check for leaks in your pool. Some pool experts point out that if the pool loses up to 2 inches every week, significant water loss occurs.
Let's have a look at the top 3 reasons your pool is losing water.
Structural Damage
Your pool might be losing water due to damage in structures such as the walls, floor, and so on. Whether it's a fiberglass, concrete, or vinyl liner pool, cracks and punctures can happen in all of them.
Contrary to popular opinion, pool light shafts can be a surprising cause of water loss. If there's poor-quality putty used in the construction of your concrete pool, it can lead to constant water loss that might be tricky to detect. 
Mechanical Issues 
Defective pool skimmers are often a leading cause of water loss in pools. Leaky pool skimmers are not something to be overlooked, especially if you own a vinyl liner pool. 
Luckily, there is a simple trick to detect faulty skimmers easily. When you turn off the pool pump and close the skimmer valves, observe if the water level drops immediately. If it does, it indicates a leak in your pool.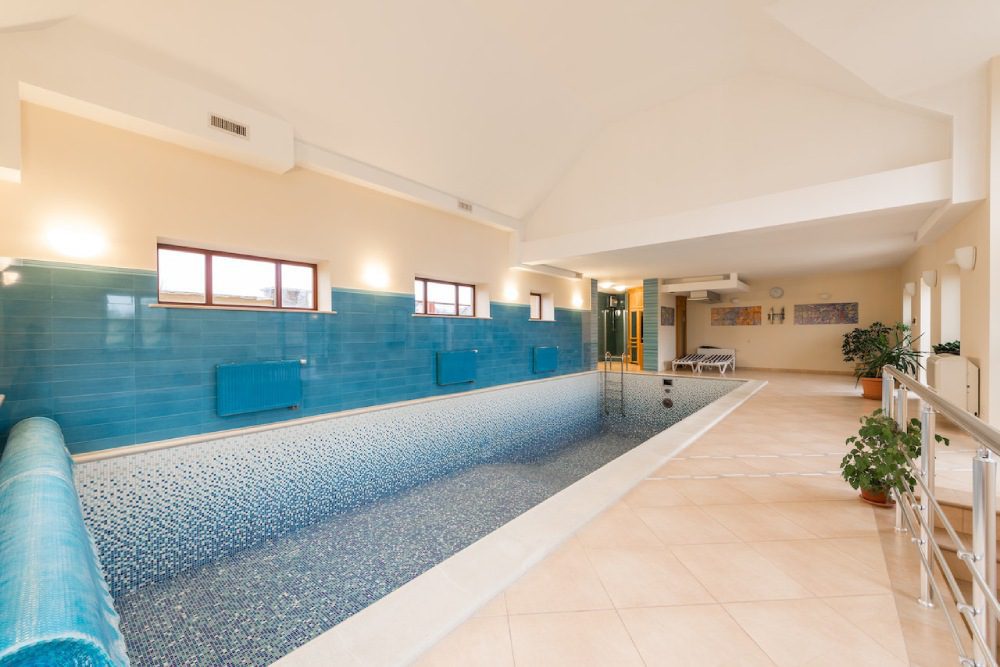 Plumbing Problems
This is one of the most dreaded reasons behind a leaky pool. Any issue in the underground plumbing system is problematic because it involves corroded pipes or water movement in the soil. 
Besides corrosion, the pipe fittings can also contribute to pool water leaks. Over time, joints in the plumbing system where pipes connect can loosen and allow water to escape.
In most pool plumbing systems, these joints are usually found near the filtration system, backwash line, or pump.
If you've had your pool for some time and have noticed significant water loss, you should look at the pipes. Corroded pipes can easily break, especially if not replaced in a while.
Look for broken pipes in the following places:
Main drain

Skimmers

Return lines

Equalizer line
If you're sure there's an issue with your pipes, don't think twice about calling residential pool services in Dallas. 
Weber Pools: The Place of Unmatched Pool Service in Dallas
Pool-related problems can be tricky, especially for new pool owners. However, with reliable services, you don't have to worry about simple issues like pool leaks!
Besides offering affordable and dependable residential pool services in Dallas, we at Weber Pools are also the place to turn to for pool repairs and remodels. Our certified pool operators are at your disposal whenever you need UV water treatment, energy-efficient upgrades, or another pool maintenance service.
Do you live in the Dallas/Fort Worth area? If so, let's talk pool!