Recycling Pool Water in Dallas, Texas
In the past when pool water became too loaded up with chemicals and contaminants, it was drained and refilled. Most pools will need this about every three years. Drought, environmental concerns, restrictive drain regulations, etc. have made draining a pool more expensive, more of a hassle, and less desirable considering the reality of dumping tens of thousands of gallons down the drain is not very Eco-friendly.
We now offer a revolutionary service that is more convenient, less wasteful, and puts cleaner, safer recycled pool water in your pool without exposing your plaster or pool shell to air and potential damage and this process is normally completed in less than 24 hours. The Puripool purification process pulls water from your pool and uses reverse osmosis, ultraviolet light and ozone to scrub your water clean and returns pure bottled quality water to your pool. Our Puripool process removes chemicals and impurities like cyanuric acid, phosphates, TDS, viruses, bacteria, allergens, calcium and other hard water minerals without the use of harsh chemicals that could be dangerous to pets and children and hard on pool components. Our process is so safe you can swim while we clean and polish your water and it saves about 85% of the water.
Call us today at 214-693-7005 or fill out our contact form to schedule your hassle-free eco-friendly pool water purification process. One of our friendly pool water purification experts will be happy to schedule a visit and talk to you about how you can get crystal clear pool water the newer better way with Puripool!
What is the Puripool process?
The PuriPool process is an innovative method of recycling pool water through reverse osmosis filtration, UV filtration and Ozonation. PuriPool will remove Cyanuric acid, Calcium and other hard water minerals, excess TDS, Salt, Viruses, Bacteria and Allergens. The processed water when returned to your pool is bottled water quality, safer, cleaner and healthier than your pool water has ever been.
Why should I use the PuriPool process?
PuriPool is Eco-friendly, conserving a precious resource – WATER.
PuriPool makes your water better than tap water.
PuriPool is economical, the cost is similar to having your pool drained and re-filled.
PuriPool removes harmful contaminants.
PuriPool keeps your pool full of water guarding it from floating our exposing plaster to air.
PuriPool usually takes less than 24 hours and you can swim while it is cleaning.
How often does a pool need to be Puripooled?
Generally, it is recommended that a pool be dumped or PuriPooled every three years or if water becomes unmanageable sooner.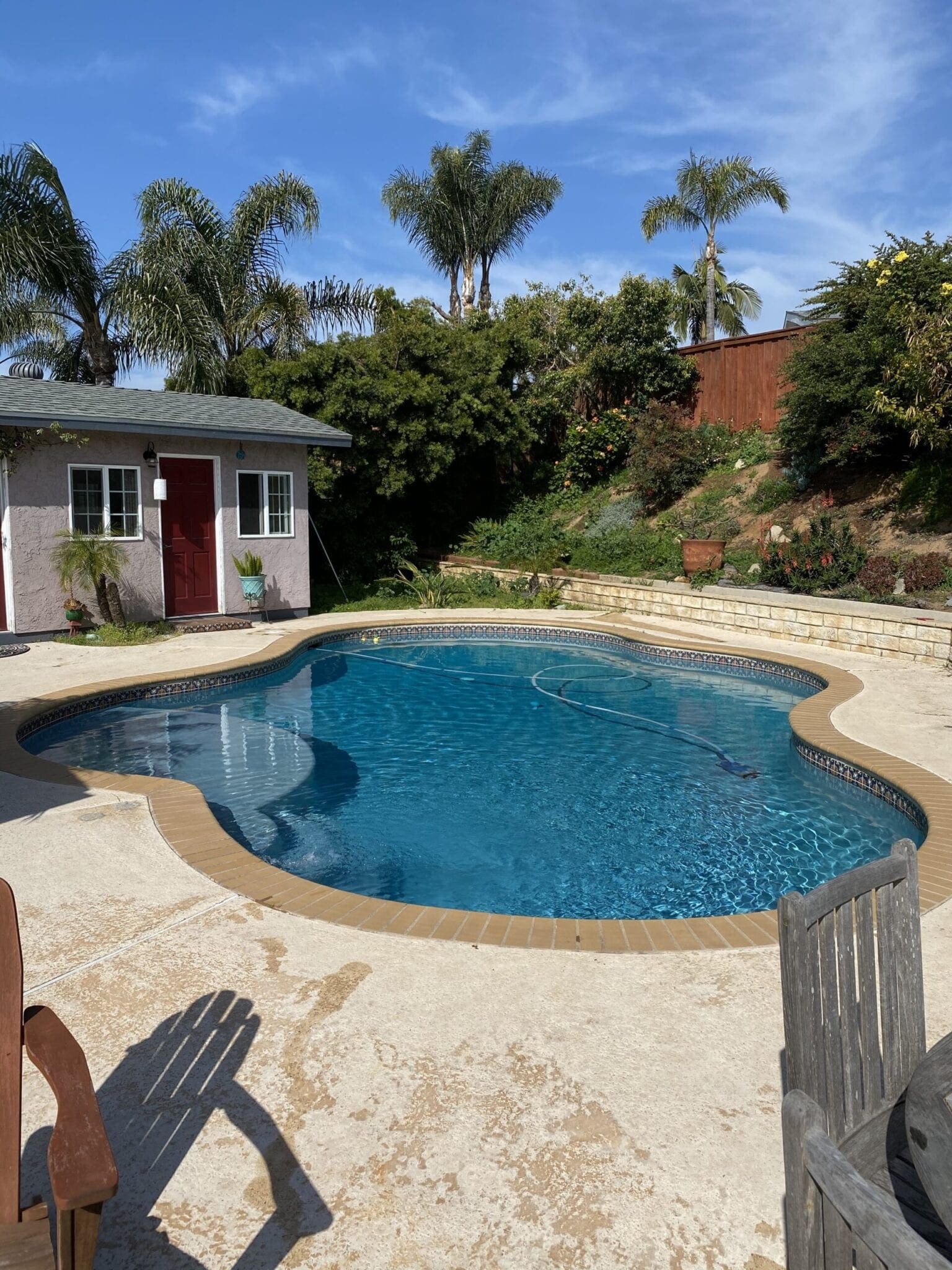 Learn more about how we can give you drinking quality water in your swimming pool!
We proudly service Dallas, Dallas-Ft. Worth, Grapevine, Plano, Colleyville, Southlake, Keller, Hurst, Bedford, Trophy Club, Euless, Frisco, Coppell, Valley Ranch, Irving, North Richland Hills, Argyle, and Castle Hills!